Certificate of conformity of the quality management system to ISO 9001-2016 standard (in two languages)
Rating report of A.M. Best published on this website is published under the license of A.M. Best and does not constitute an explicit or implicit endorsement of the products or services of "Victoria" IC" JSC. Rating report of A.M. Best is the property of A.M. Best and may not be published or distributed without written consent of A.M. Best. Visitors to this website are permitted to print one copy of the rating report displayed herein for their own use. Any other printing, copying or distribution is strictly prohibited.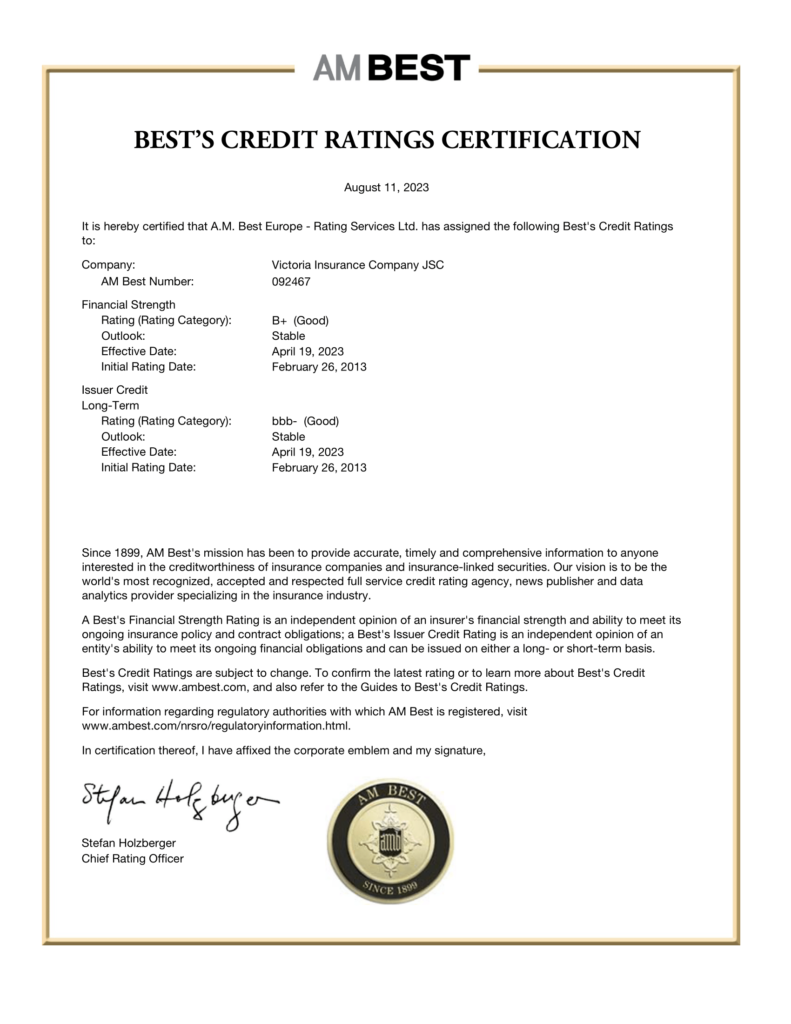 Ratings of A.M. Best are continually reviewed and may be changed or affirmed.
To affirm your current rating, please visit https://www.ambest.com/